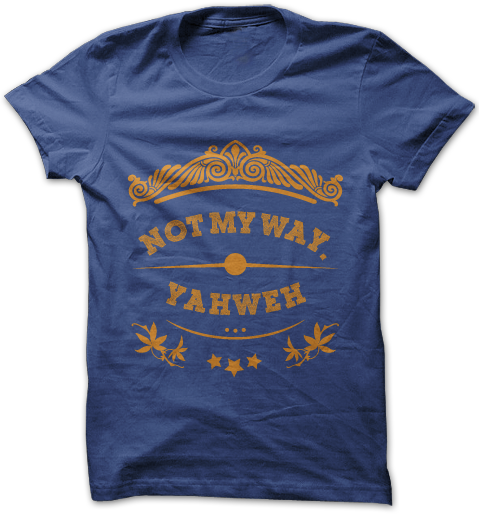 Not My Way. Yahweh. Tee
Unashamed: to call Him my Lord

The Not My Way. Yahweh. tee was created to allow
believers to share how God has changed their lives. It's a great
way to give your testimony especially to those who need direction
or guidance in their lives. We pray that through this shirt, you may
be able to guide someone towards His good, perfect and pleasing
will for them.
Wear your faith...BOLDLY!
*Color tones may vary slightly from photo