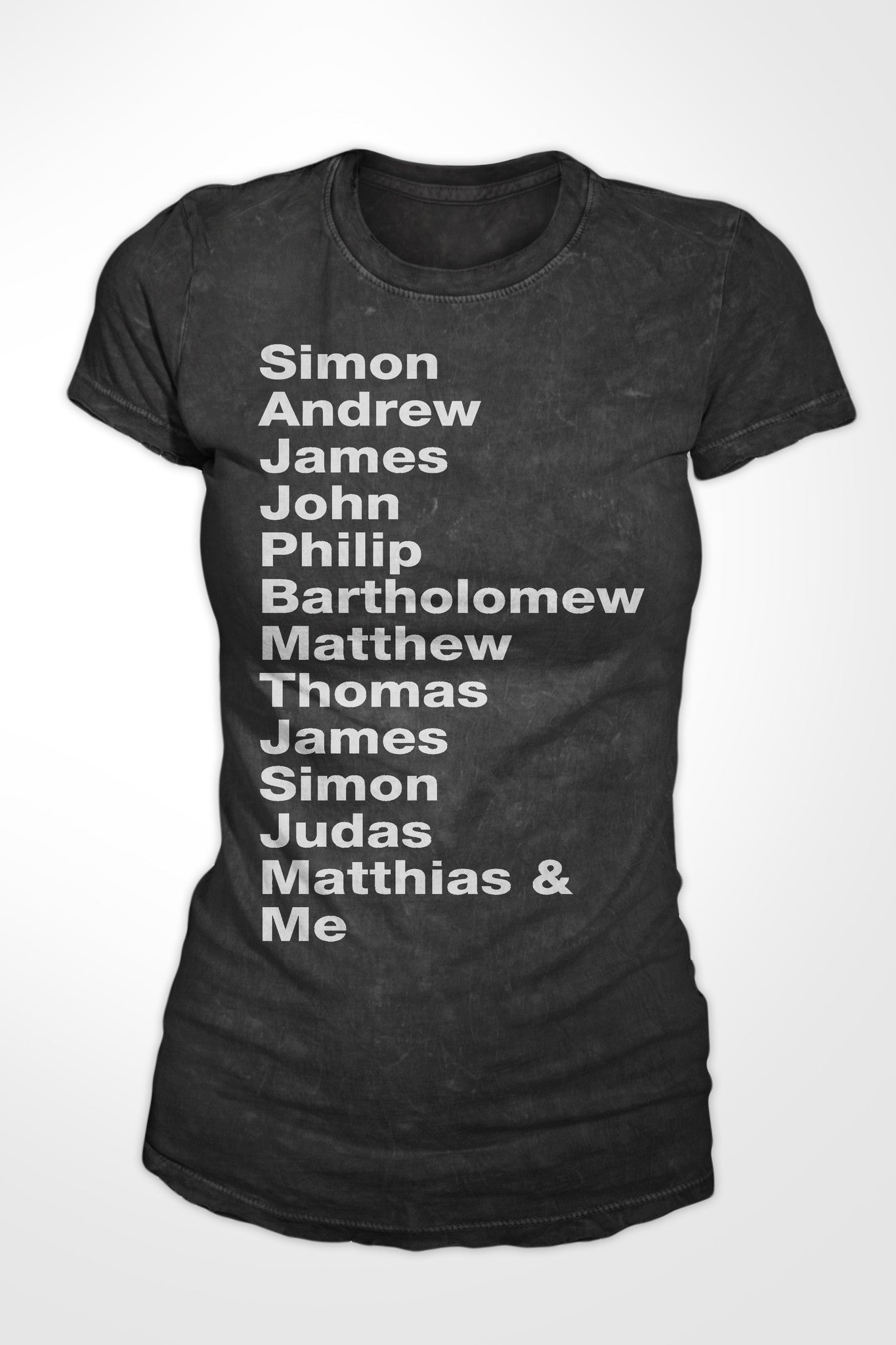 Disciples & Me Ladies Tee
Unashamed: to follow Jesus

The Disciple & Me shirt was created for those
who want to follow Jesus without condition. Like the original disciples
who chose to drop everything and follow Jesus, you want
to proclaim to the public that not only are you saved by Grace,
but you choose to follow and obey Him.
Wear your faith...BOLDLY!