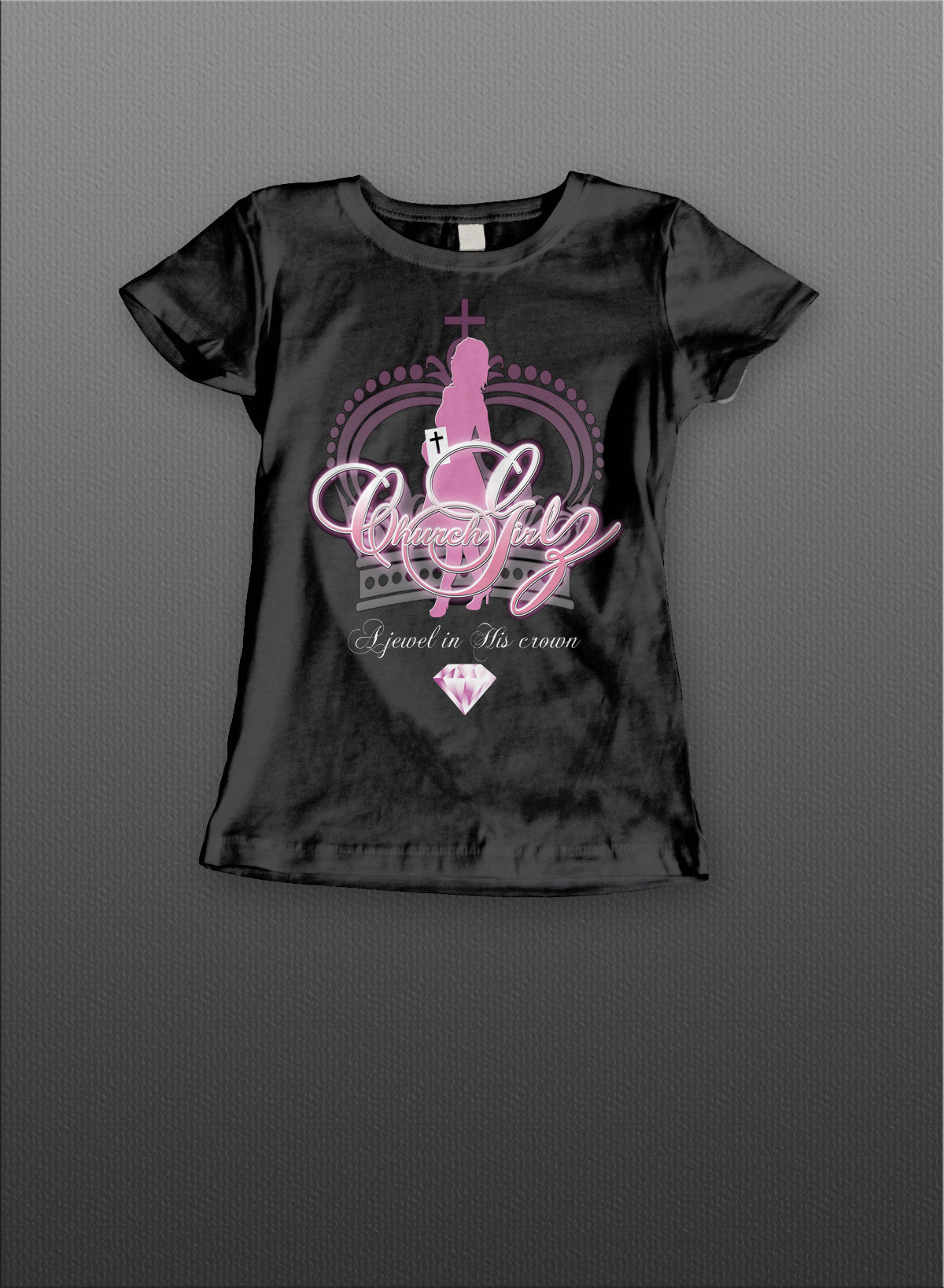 Church Girlz Logo Tee
Unashamed: to be a Church Girl!
Description: Our Church Girlz line was "created out of the need to have something cute and fashionable to wear on the road traveling for ministry." - Alee
Our Church Girlz Jersey Tee allows Christian ladies to be cute, free, and fashionable and wear their faith...BOLDLY! Let the world know you mean business about your Jesus!!! Be the shining "jewel" in HIS Crown.
*This item is a "slim fit". We recommend ordering a size up from your normal size. Check measurements carefully prior to ordering.